The next generation of midsize jets.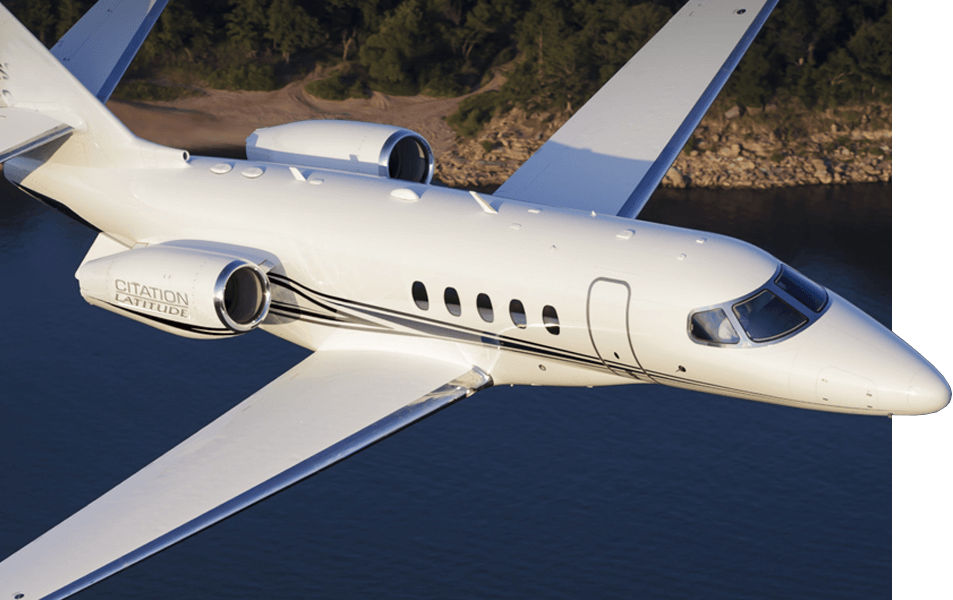 Description
Take a step into the next generation of midsize jets with the Citation Latitude. The Latitude has the agility and performance of a light aircraft but has an interior compelling enough to look and feeling like a super-midsize jet.
Comfort is a big feature on board the Citation Latitude. The fully reclining seats with 180 degree swivel and adjustable headrests allow passengers to effortlessly converse with colleagues or lay back and relax.
Once you're comfortable, you will be able to fully appreciate the details of the cabin. Everything from the wooden veneers to the leathers and cream coloured styles help create a cabin of modern luxury.

Spacious Cabin
The cabin on board the Citation Latitude is like no other as it benefits from a fully flat floor, large unobstructed windows for all passengers and a six feet high cabin.

Luxurious Interior
When it comes to interior looks, the Latitude is above its class. The comfortable cream seats, wooden veneers, and carpet all create a feeling of pure blissfulness and luxury no matter how you wish to spend your flight.
Connected
All of our jet aircraft are connected. You can work, play and enjoy while being in the jet.
Safety First
Nothing is more important than feeling safe. This is why all our aircraft meet stringent International ESTA standards.
Complimentaries
All our aircraft charters come with free complimentary food, water & more for all the passengers.
Privacy
While you travel in luxury, you can enjoy the privacy with your family and friends.