Exceeding the business standard aircraft.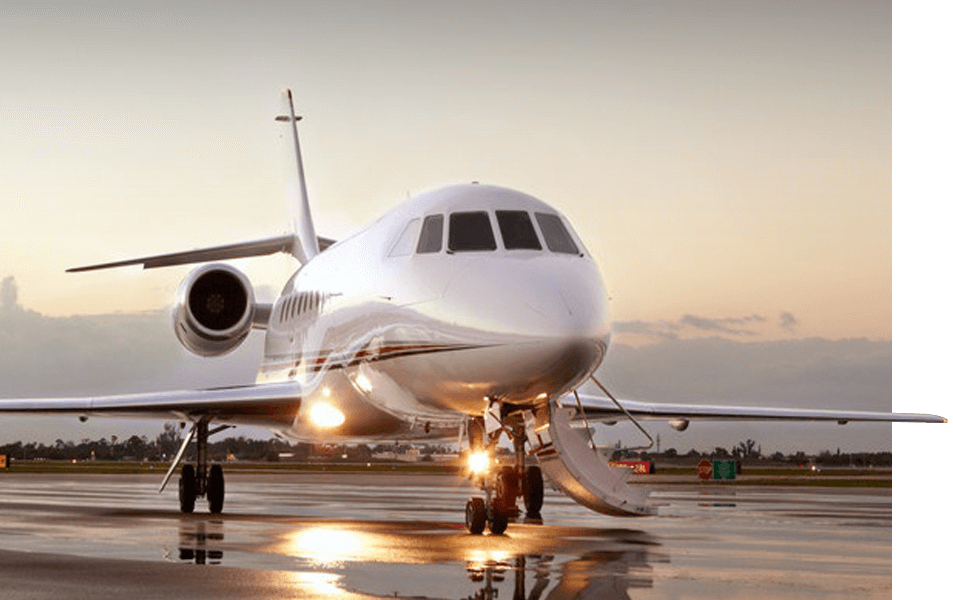 Description
Enter the Dassault Falcon 2000EX – your perfect business transport jet. With a handful of improvements from the Falcon 2000 model, the 2000EX is a business luxury waiting to be discovered.
You and your 9 colleagues can discuss your business plans in a number of ways thanks to the versatile seating arrangements. The whisper-quiet cabin will also help you and your team concentrate on more important tasks.
For longer ranged business ventures, the Dassault still shines in the spotlight with its impressive 7 hour range. Whether your journey takes you from Moscow to Beijing or Dublin to New York, the Falcon 2000EX will always exceed expectations.

Business Seating
The variety in seating arrangements make the Falcon 2000EX perfect for discussing business with colleagues or simply taking it easy and relaxing.

Cabin Comfort
Thanks to careful planning and advanced technology, the Falcon 2000EX benefits from a very silent cabin and beyond comfortable seating.
Connected
All of our jet aircraft are connected. You can work, play and enjoy while being in the jet.
Safety First
Nothing is more important than feeling safe. This is why all our aircraft meet stringent International ESTA standards.
Complimentaries
All our aircraft charters come with free complimentary food, water & more for all the passengers.
Privacy
While you travel in luxury, you can enjoy the privacy with your family and friends.